https://www.youtube.com/watch?v=FBvX5dNdMK8
The title of the prank itself would make you outrage even without watching it which is "KILLING BEST FRIEND PRANK" as the latest prank of a Youtuber Sam Pepper on his Youtube account. 
The video goes Sam Goldbach along with his friend Colby Brook in a incident of a "hijacked" car way of prank in Los Angeles. Until then, the masked man took them into an unknown place and eventually shoots Brook, Sam Goldbach's best friend, straight to the head. Sam, until then, obviously had the most traumatized experience of his life with his excessive screaming throughout the entire clip.
It was then, the video had over 250,000 dislikes along with some violent reactions to viewers saying it should not be considered "hilarious."
Some of which are written on Twitter below: 
On the other hand, Sam responded with a note saying he was not honestly mad, and that the prank itself made the bond of friendship stronger for them.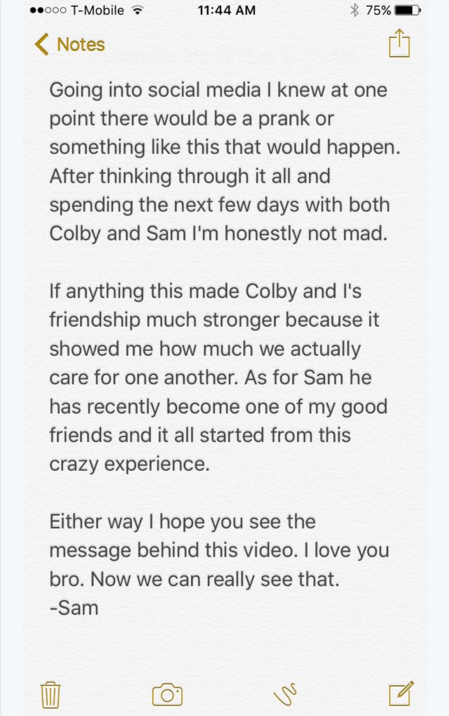 Nevertheless, we all know that a prank that involves emotional pain or trauma for the victim is never considered funny.