Both Victoria's Secret Models Elsa Hosk and Martha Hunt hit the gym and nailed their look on sportswear!
As captioned on their seductive teaser video for the upcoming fitness gear line on Monday,
'It's no secret that Victoria's Secret makes the world's best sport bras, but we've got another secret – and it's a big one!'
In the video, the ladies can be seen doing numerous exercises as they show off their fit figures in a black and white video.
Both can be seen sweaty in yoga pants and a skimpy sports bra. The models shows off their enthusiasm in doing jumping rope, boxing, sprinting, kickboxing, and other activities.
A sports line had been included in Victoria's Secret even before 2012. As the brand debuts new collection and styles every year.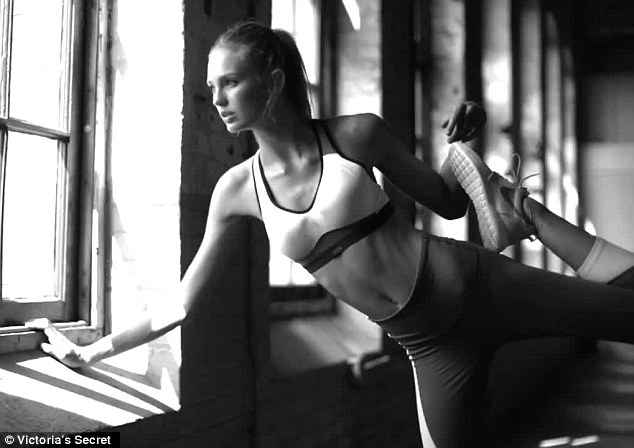 Its current VSX Sexy Sports fitness gear are broken into five categories such as Favorites, Runway Ready, Runway, Knockout, and Supermodel.
These can be classified with bright colors green, pink, and neon purple, but they kept it simple and basic with just black and white effect.
The teaser videos included Ellie Goulding, The Weeknd, and Selena Gomez that comes on the heels of the show Victoria's Secret fashion show that occurred last month.
As Selena stated,
"I felt like I was dancing with my girlfriends in my bedroom, it was the best feeling!"
Expect the release of the new sportswear line scheduled to be released on January 7!