Victoria's Secret Model Shanina Shaik and DJ Ruckus display their holidays in The Maldives.
The Australian super model shows off and shared a shot of her figures on a series of swimsuits posing her toned body in the mirror.
As going make-up free, she captioned the image,
'That BIKINI life (sic),'
And added hashtags such as,
'tan,' 'bikini,' and 'Maldives.'
She then shared a photo of her man DJ Ruckus Holding his GoPro as he stands in front of a pool and the ocean.
With the caption,
'Another day in PARADISE (sic)'
It was after the celebration in Christmas in The Bahamas wherein the duo decided to flew to the Maldives for the enjoyable vacation over the weekend.
The beauty then snapped a selfie along with the beatiful sea scene background, as she shows off her henna design on her hand with the caption,
'#islandgal.'
Not only she had the henna on her hands, but including her bare feet in which she showed off as well. As she captioned the image,
'MALDIVES ….dip your feet in.'
As she went on posting a sweet snap with her man DJ Ruckus making sure to get the stunning view of the sea in the background.
By the New Year, the sweet couple spent the night partying in Dubai. Indeed, their each other's New Year kiss. He wrote along with the snap,
'Tell me where the pool stops and the water starts.'
The model shared a snap of a photo 'pinching' the Burj Al Arab.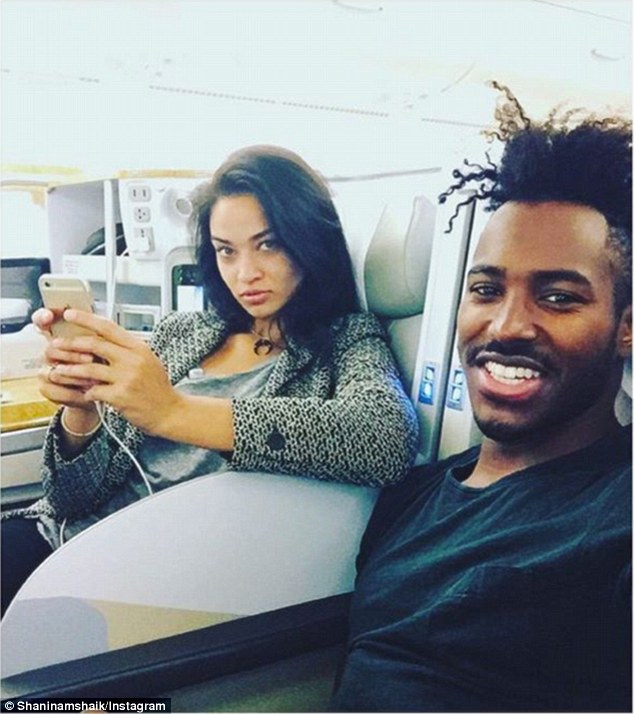 They have had their selfies while traveling in style around the world jaunt.
In addition, they are seen to be celebrating with friends last Christmas Eve including the beau Twin Shadow and Zoe Kravitz in The Bahamas.