It was indeed that the contestant, Jordan Smith, was almost moved to tears knowing that he beat Adele on the iTunes charts.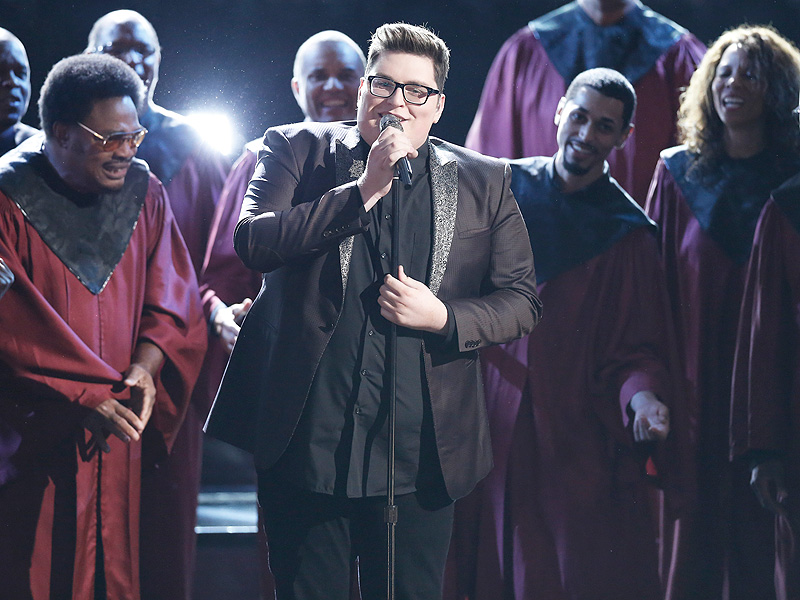 It was on Monday that the singer made America speechless with "Somebody to Love" on the semi-finals hit singing competition show on NBC, and eventually nailed Adele out of the top spot on iTunes!
As Jordan Smith saying,
"I was actually on the red carpet doing press after the show. We were all checking the charts anyway just to see how everybody was doing,"
He added,
"I opened my phone and saw it and I almost was moved to tears. It was so incredible!"
He then stated that he was one of the huge fan of Adele, in which is on of the reason why he was moved to tears.
"I love her writing style and her voice is just otherworldly." Jordan says.
"There's just something about what she does that cannot be matched, so to see my name up there with her is an incredible compliment,"
He added humbly,
"I, in no way, feel I'm anywhere near her category. Just to see your name there among other artists like her is kind of a personal victory for me. It's very special."
To mention his "favorite performance" in the finale this season by next week, he stated,
"There's a lot of pressure, I think, put on me to live up to that again or kind of recreate a moment like that, but I'm gonna start with a clean slate this week. I'm going to sing honestly like I've never sung before in my life."
Expect The Voice's finale this season which will air on Monday on Tuesday at 8 p.m. on NBC!