It is given that supermodels and celebrities use a variety of techniques and strategy to get their 'desired' figure of body.
Nilufer Atik, on the other hand, had gotten a Victoria's Secret Model to inspire her with the 'swinging yoga'
As it was posted on the model's Instagram account, it was seen Candice swinging in her recent posts with the usage of materials hanging from the ceiling.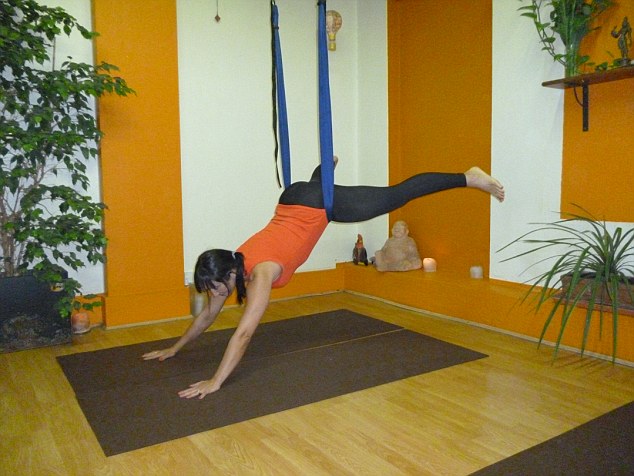 From the work out, the beauty had earned a captivating body figure showing a slender limbs as posted below,
The workout had then began a craze for fans all over UK. For more, a former gymnast and acrobat founded the technique who is Christopher Harrison.
The technique comes with a silk hammock that is suspended from two hooks that need to be attached to the ceiling.
In addition, it benefits variety of muscles for it fused around 40% of yoga with acrobatics, pilates, gymnastic moves, and even dance. Until then, it was known as 'aerial yoga,' which on the other hand can be known as 'anti-gravity yoga.'
The benefits of the said technique include making joints stronger, muscles firm, improvement in flexibility, boosts digestion and circulation, and decompress the spine.
For more, it can burn calories ranging from 400 an hour! No wonder that our model Swanepoel is committed into doing this technique.
As explained by Richard Holroyd, a traditional yoga teacher in Aerial Yoga London,
"With this type of yoga you can bend into the stretches more without risking injury and relax into poses because you have the support of the hammocks."
He added,
'It's also great for muscle toning and conditioning without causing bulk, which is probably why a lot of models do it.'
As for his guidelines to Nilufer into doing it he stated,
"Lean back in the hammock, holding onto the straps, and wrap your legs around each side then simply let your body fall backwards,"
"Lift your head and look up for a while,"
"Now try bending the elbows and performing a few press ups."
As Nilufer Atik concluded below,
"Those Victoria's Secret models must be bloody strong, I thought. For the legs I performed individual static lunges, with each shin nestled in the hammock as I bended into the standing leg."
She added,
"After just 30 seconds in this pose my quads began to quiver. Then came the toughest exercise of all – an upside down sit up. It took all of my core strength to lift my torso up from the floor and reach up towards my toes while hanging upside down."