It may be rare for celebrities to talk for a random walk and wearing simple clothes just like everyone else. As for Kate Upton, she looks just as fabulous in spite of dressed fresh.
Katie, 23, was looking fresh on her skintight leggings, and "Bruno's Bitches" t-shirt while walking her dog around Beverly Hills on Sunday.
The model had her t-shirt written in the back "Look like Barbie, train like Ken," with this, it seems like she wasn't that taking her workout gear seriously. In spite of it, she definitely does not need to.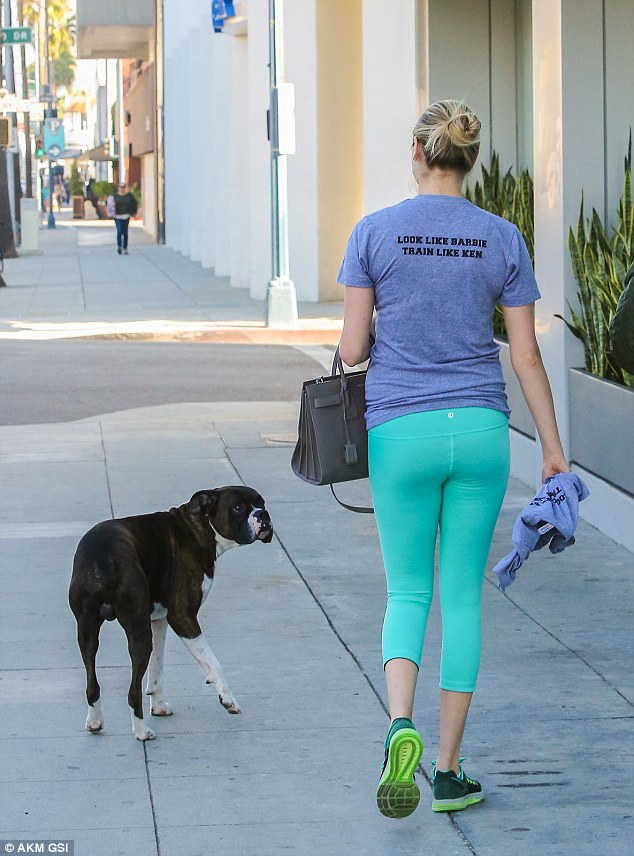 As we can see her natural beauty being make-up free during the day, she confidently smiles and shares a good spirit with all of us.
Even she hasn't made an effort on her hairstyle, but simply she went out with a simply ponytail along with some wispy hairs framing around her face.
The star indeed looked outstanding wearing on her most comfortable outfit!