As we all know, growing older affects our appearance. Most especially our bodies. But let's make an exception to Jenna Jameson, once considered the most dominant porn star around the world, still the most sexiest woman alive in her 40s. As posted shows her body on a bikini which shows the perfectly curved body that no one can imagine a 40-year-old woman can have.

She had not changed since then. On second thought, she has become way more hotter and sexier that just keeps getting her fans coming back for more! Jenna Jameson kept the admiration and will continue having fans to drool over her.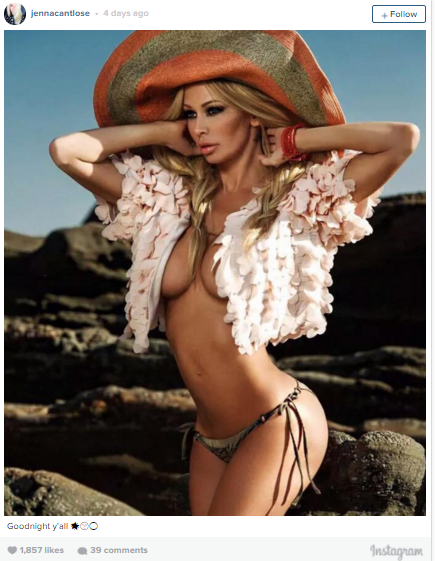 Jenna, 41, not only that she takes good care of her body, she looks after her tattoos which was stated in her Instagram saying she wears sleeve to protect them and called it, "Beautiful."

As said below,

"Yes I wear sleeves in the pool to protect my beautiful tattoos, people think I'm a weirdo… But wouldn't you protect @nikkohurtado's art too?"

It is completely normal for you to take care of that tattoo, Jenna. Especially, if it looks good on you!

Check out more of the pictures that she's been sharing on her social media such as Instagram.  It will surely meet every men's drool, and women to get an inspiration to of achieving to have the kind of a goddess body! All in all, it will shock everyone. Like so, she will never fail to surprise us.