A picture showing a girl naked on horse in which Kendall Jenner recently posted on Instagram got everyone lose their minds.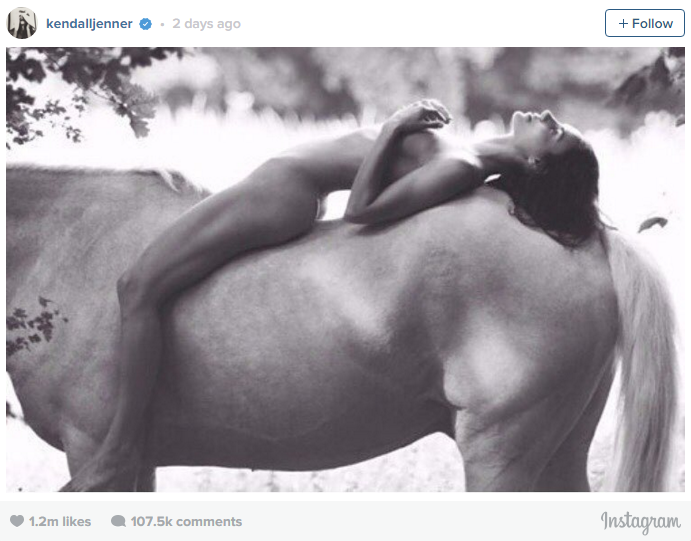 Apparently, it looks like Kendall Jenner, as to everyone speaking. It is actually Elisa Meliani, who is a french model that indeed post a lot of NSFW photos on her Instagram account.
Elisa uploaded the picture last year which only got 1,944 likes. Unlike Kendall, who got over 1 million likes in a couple of 2 days. Having Kendall Jenner not giving a credit to the original model in the caption, who knows? Everyone literally thought Kendall Jenner is naked right there.
 As for more, see some of the hilarious reactions of viewers below: