Bite Beauty Palomino/Pomegranate Luminous Creme Lipstick Duo is a yet another must-have make-up for your bucket list!
The newly featured lipstick features a due of natural red and fuchsia.
As stated by a customer's review from Temptalia,
"I'm a big fan of the Luminous Creme formula, which is supposed to be richly pigmented, hydrating, and long-wearing; and it usually lives up to those claims. Both of these shades are nice, and they are also both part of the permanent range should you love only one or want to pick-up a full-size."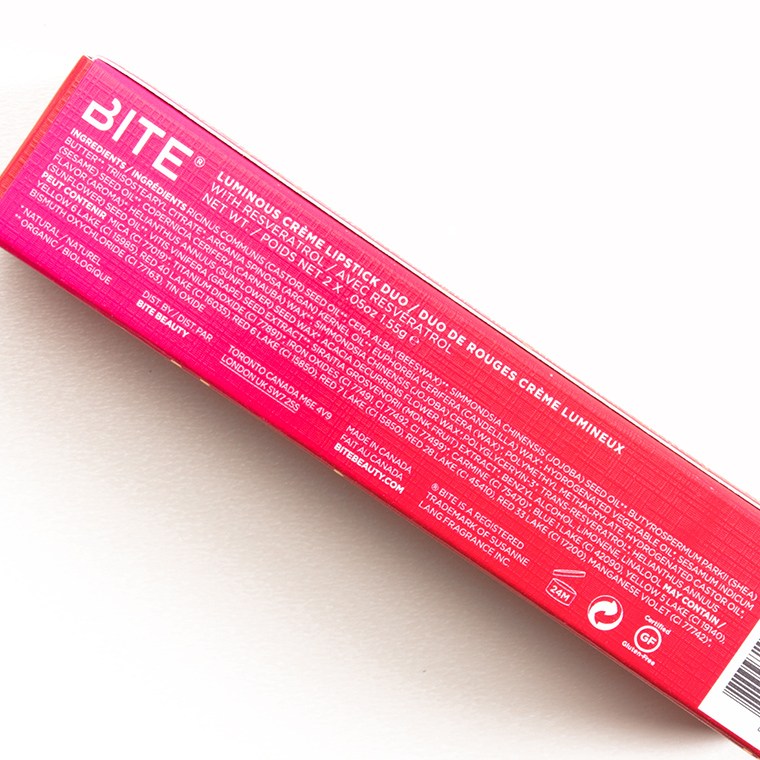 To begin with, palomino has a smooth, creamy texture that is comfortable to wear, along with clean finish not having it tugging while spreading it across to your lips.
Pomegranate, on the other hand, covers your lips evenly and smoothly. It consist of neutral-to-warm undertones, while palomino comes with medium-to-dark. It ends with glossy and creamy finish.
Until then, don't miss the amazing lipstick duo and order one now!